Feb 26th, 2019, on the invitation of the Secretary Municipal Committee of the CPC(Secretary Li) in taishan city, Chairman (Mr Yang) of DKS China and personal assistant Li Shan Ying met with several leader of Taishan municipal government. During the meeting, Mr Yang reported to Mr Li about the development status and future plan of DKS China.
Secretary Li expressed his appreciation and support, said he will visit DKS china next time. And Secretary Xie said he will support the development of DKS China and Sijiu Town in the future, hope DKS China will develop better and better.
Mr Yang expressed his thanks and took the goal of becoming the best enterprise in Shijiu town and even Taishan City, as well as the enterprise that makes employees feel happy. He will never forget his original intention and continued to work hard!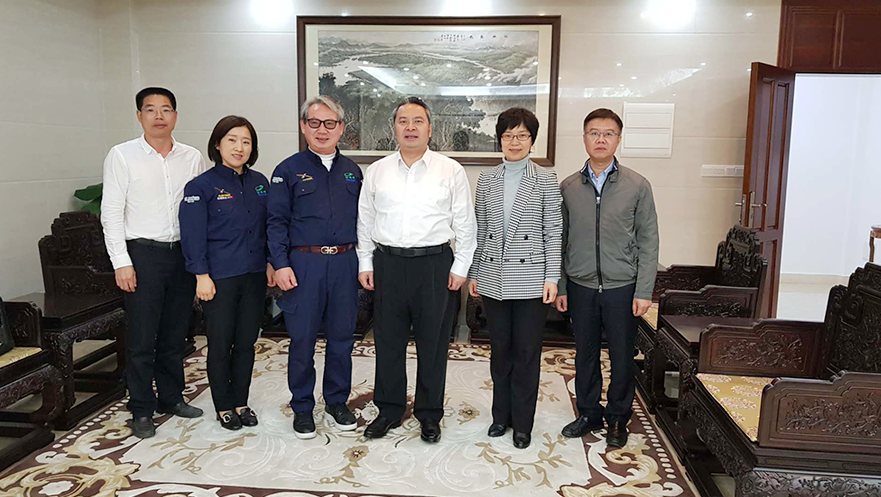 From left to right, the photos are as follows:
Mr Xie, Secretary of the Sijiu Town committees, Li Shanying, Personal assistant of DKS China, Mr Yang, chairman of DKS China, Mr Li, Secretary Municipal Committee of the CPC, Ms Li, member Municipal Committee of the CPC, director of the Ministry of land and resources.